Digital Publishing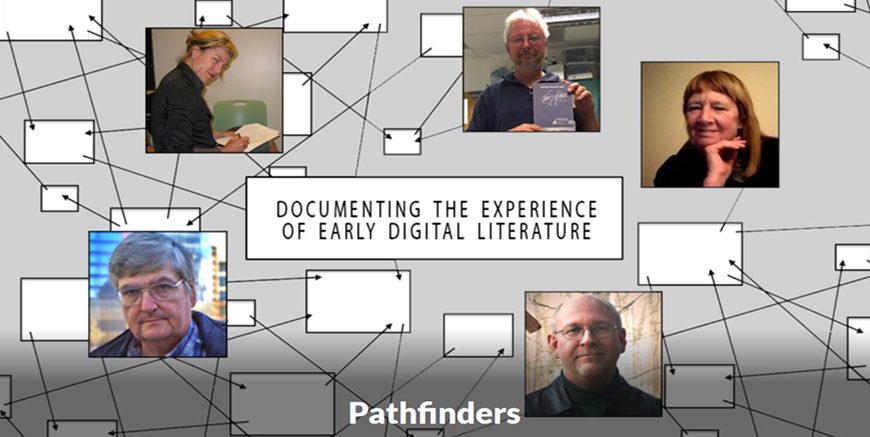 Digital Publishing
The popularity of the web has given rise to new modes of publishing. Faculty in the CMDC program have long experimented with digital technologies and approaches in the area of digital publishing, starting with web companions for textbooks in the mid 1990s to the current use of the Scalar platform for long-form writing. Recent works include Pathfinders: Documenting the Experience of Early Digital Literature by CMDC's Dene Grigar & Stuart Moulthrop (U of Wisconsin Milwaukee) designed by CMDC faculty member Will Luers and Chronicles: Documenting the Articulation of Culture in Video Games by CMDC student Madeleine Brookman.
For More Information
Interested in our Digital Publishing curriculum? Contact Dr. Dene Grigar at dgrigar@wsu.edu.

Image: A screenshot of the opening page of Pathfinders.